This project is called "The Christmas Tree Door". By the end of the build, I even had the clients referring to this one by that name. That is exactly what this door was built for, to hide the Christmas Tree 10 months out of the year.
I first met these clients at the beginning of the year. He called me because he saw my truck (and come to find out, he ended up hiring a couple other companies owned by guys that I went to high school with for different aspects of this new home). When I showed up to give him a quote, we talked about this area and how he wanted some sort of wall or door to hide the tree. After looking at the space for a bit, I knew just how to make it happen. These crazy builds are my favorite. I love figuring out how to make something new, something I've never done before, and to make it pretty in the process.
This door was built out of maple hardwood. It was finished with a BAC wiping stain and lacquer clear coat. It's 12 feet tall, 8.5 feet wide. I could go on and on with how I built it but the install and final product is so much more fun to see. Keep in mind when watching the video, for size reference, I am 6'4″.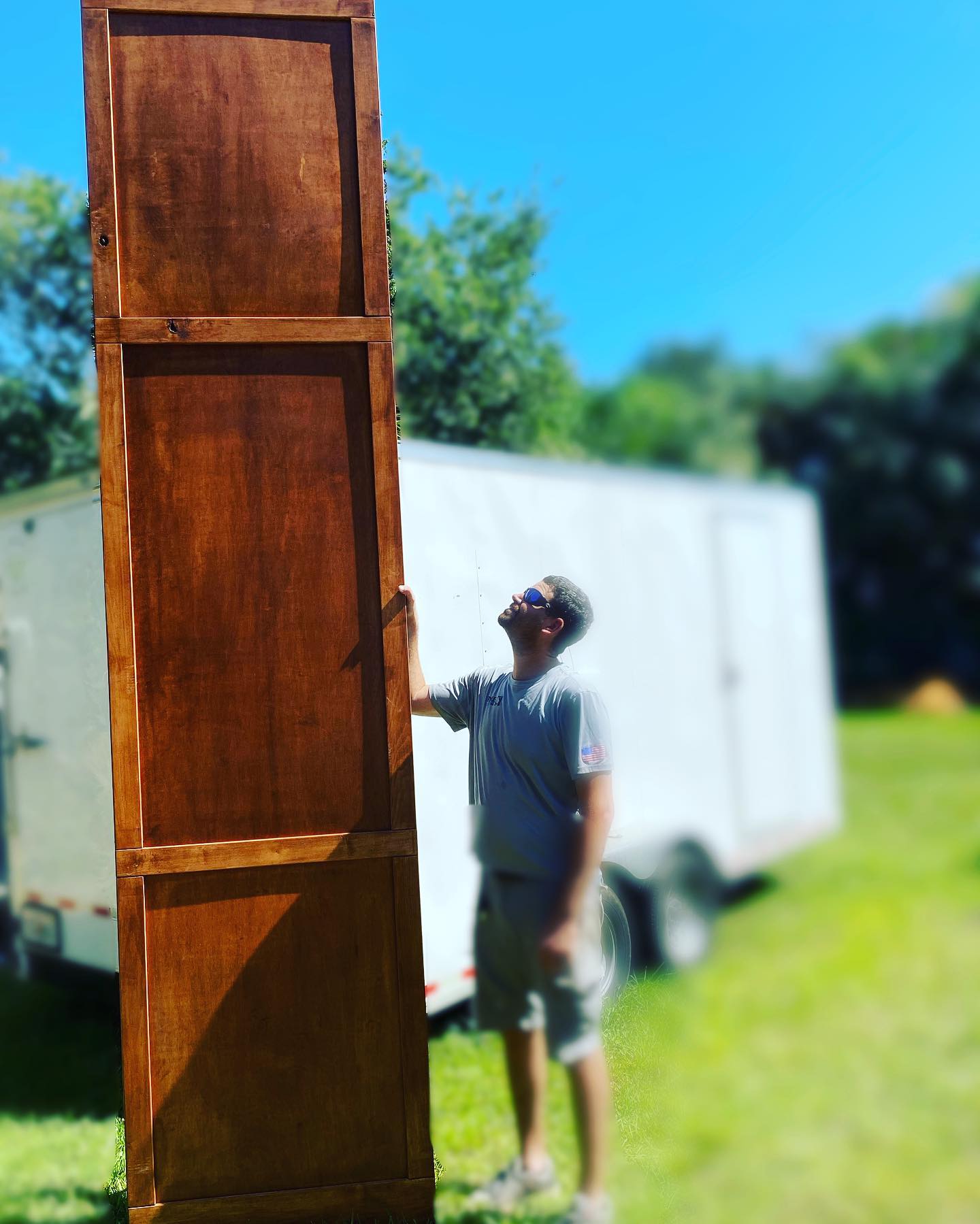 Have you ever thought about adding a Christmas Tree door?