This homeowner is not only an avid wine connoisseur but he also host charity wine functions for a good cause! He had a vision for this custom, insulated wine cellar and I was able to bring it to life. It has officially been installed and ready for the A/C guys.
So many hours went into this highly detailed build. I'll share all those details, before pictures, and after pictures in a later post but for now, here is the build and install.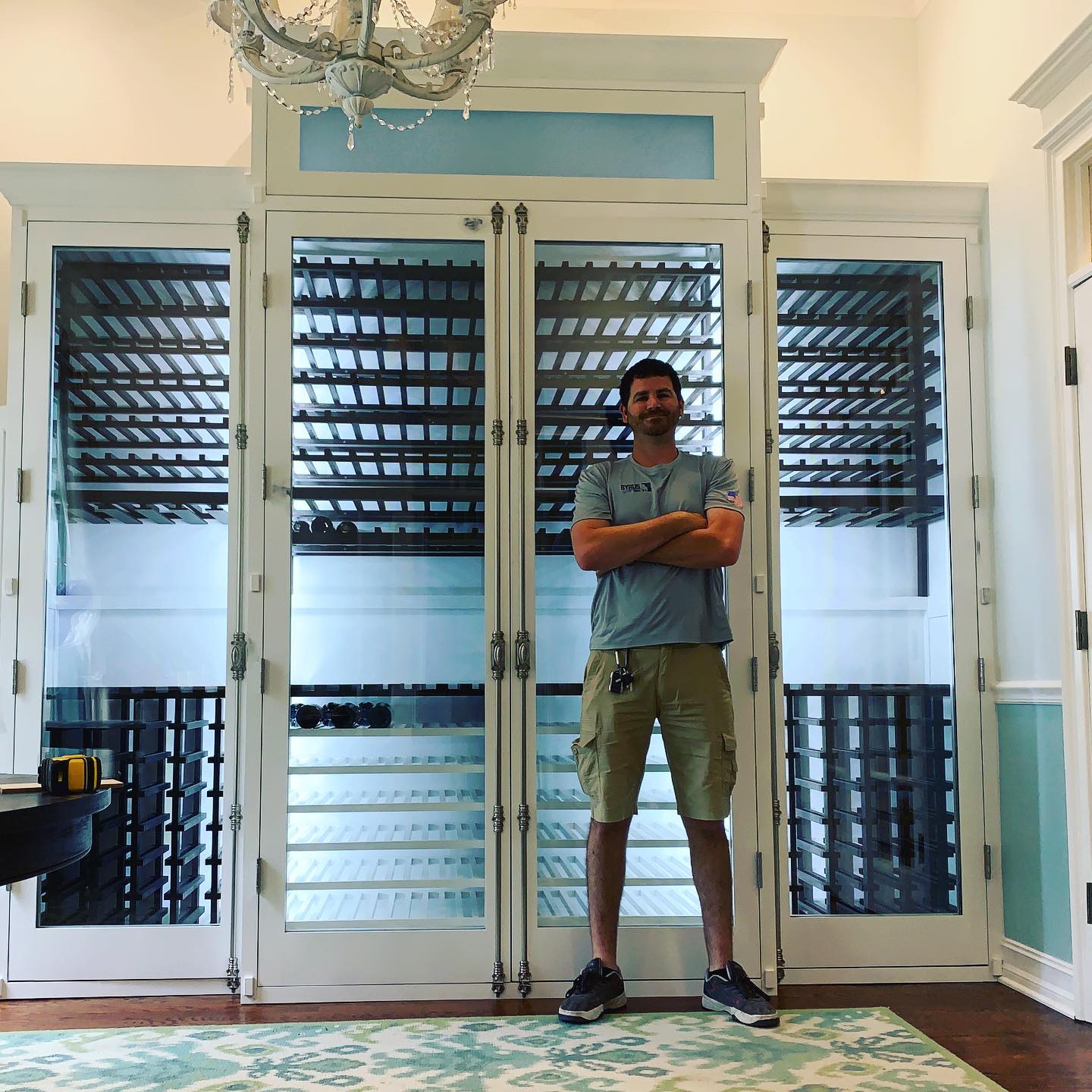 For reference in this video, while we are doing the install, you can see how much larger it is that us. We aren't little guys, I'm 6'4″.
I even had a visitor or 2 while I spent 6, non-stop, weeks on the most intricate build to date. My little girl had to come visit me and the wine cellar every chance she got. She loves being in the shop and checking out the projects with her little inquisitive mind.
What do you think of this one?
If you have a custom project you've been dreaming of, fill out the form below for a quote.