These clients got me from The Verandah Residents Private Facebook group, like a lot of my clients. I have no idea what they are saying about me in there but whatever it is, it must be good! They had a large wall with a broad idea of what they wanted. They knew they wanted it broken into three sections. One area for storage, one for the entertainment center, and a dry bar near the patio door.
The whole unit was built from Maple Plywood and Maple Hardwood. The dry bar area has mini fridge with a matching panel in front. The bottom left cabinets have pull outs for bottle storage with fully adjusting grids for the bottles.
The rain glass in the upper doors matches the front door of their house. The storage area has open shelves that are adjustable.
The whole unit has up and down lighting for the dry bar.
The countertops are Maple with black walnut BAC stain.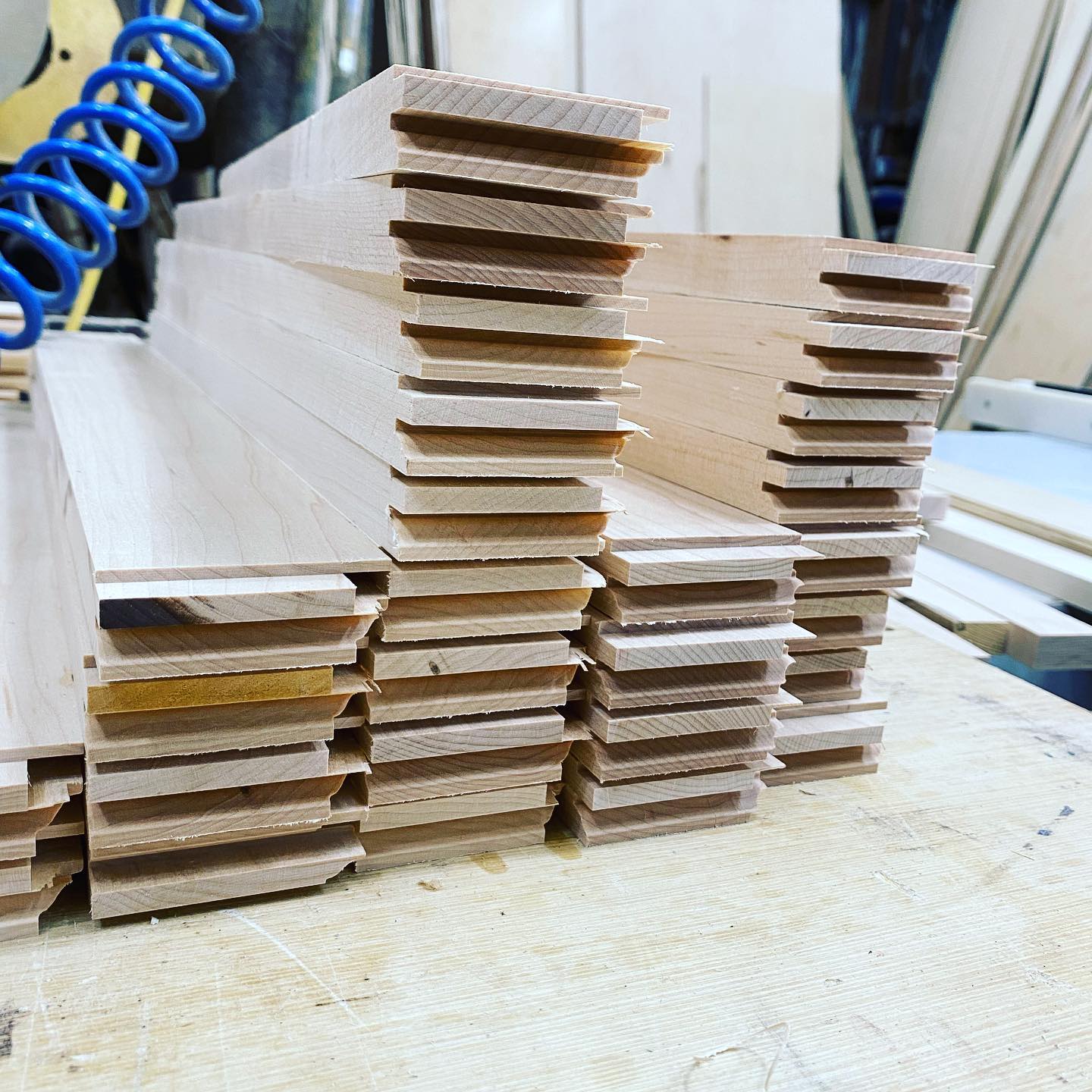 What do you think of this design? If you have an entertainment center vision in mind, waiting to be brought to life, fill out the form below for an estimate.