Now this was a cool build. Our friend Bryant Snell over at Snell Home Services gave me a call about a project his clients wanted completed. They had a unique vision for their entertainment center and I was more than happy to deliver. We sure do hope that we get an update picture after they are painted, the TV is hung, and it's decorated!
The Details
I built these shelves out of Maple plywood using a miter lock bit. The backs of the entertainment center are recessed to accept the ledger board that is attached to the wall.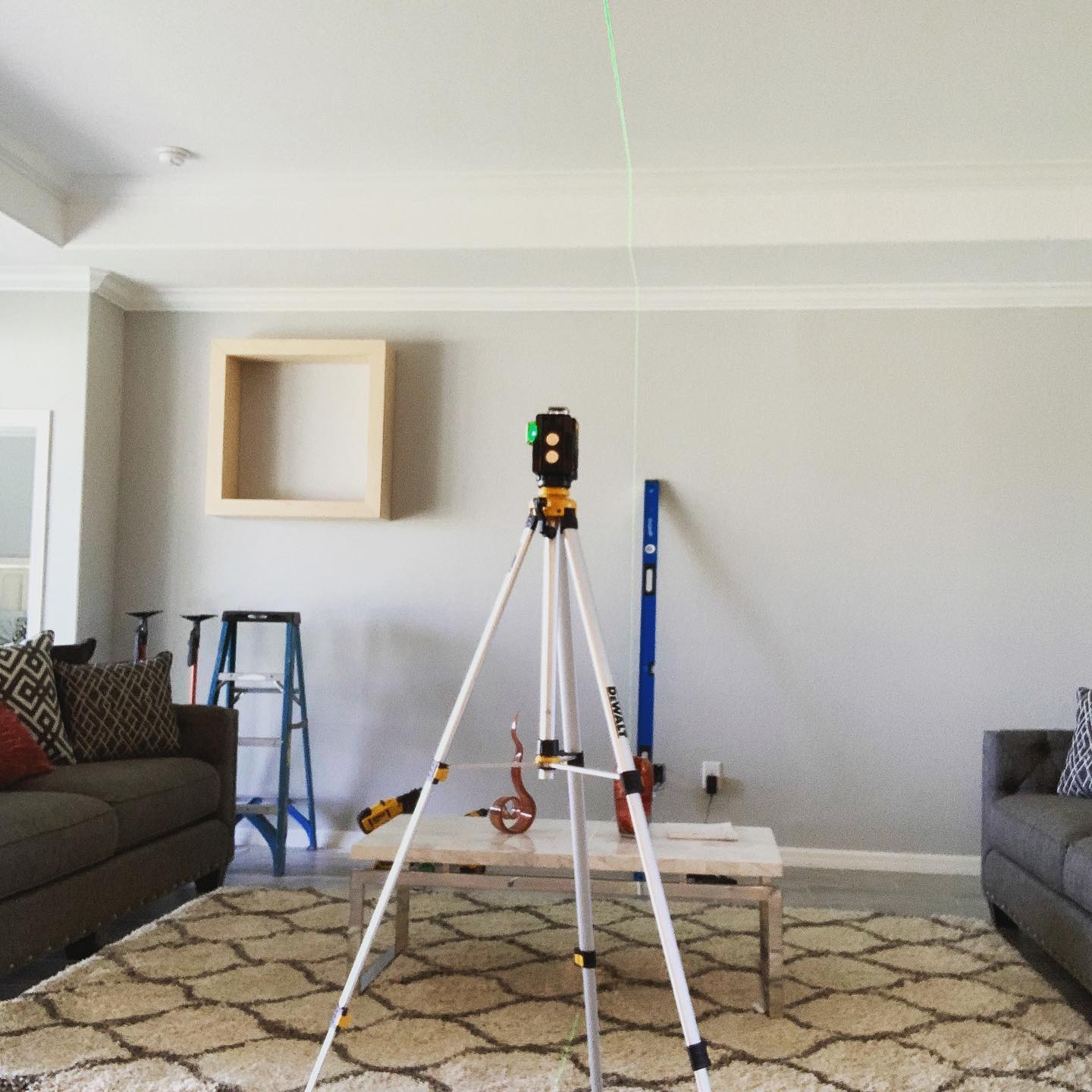 This one was fun to complete. Check out this video of the install so you can really get a grasp of just how large this piece is (I'm 6'4"). I love when people bring me out of the box ideas!
Do you have a unique design idea for your entertainment center area? If so, contact me today for a quote.