When schools were closing down in March of 2020, my wife and I woke up the Sunday before the first day of virtual school and decided our son needed his own desk before anything else. I immediately took off to the shop to start building. While I was gone, my wife and my mother-in-law took charge of cleaning the room out and putting his bed back to a bunk bed and organized everything. I already had the bookcase built and sitting at my shop but was able to build, paint, and install the desk by 4:30 that day. It was the fastest build and finish I've ever done and I skipped a lot of the quality things I normally do in order to get this done for him.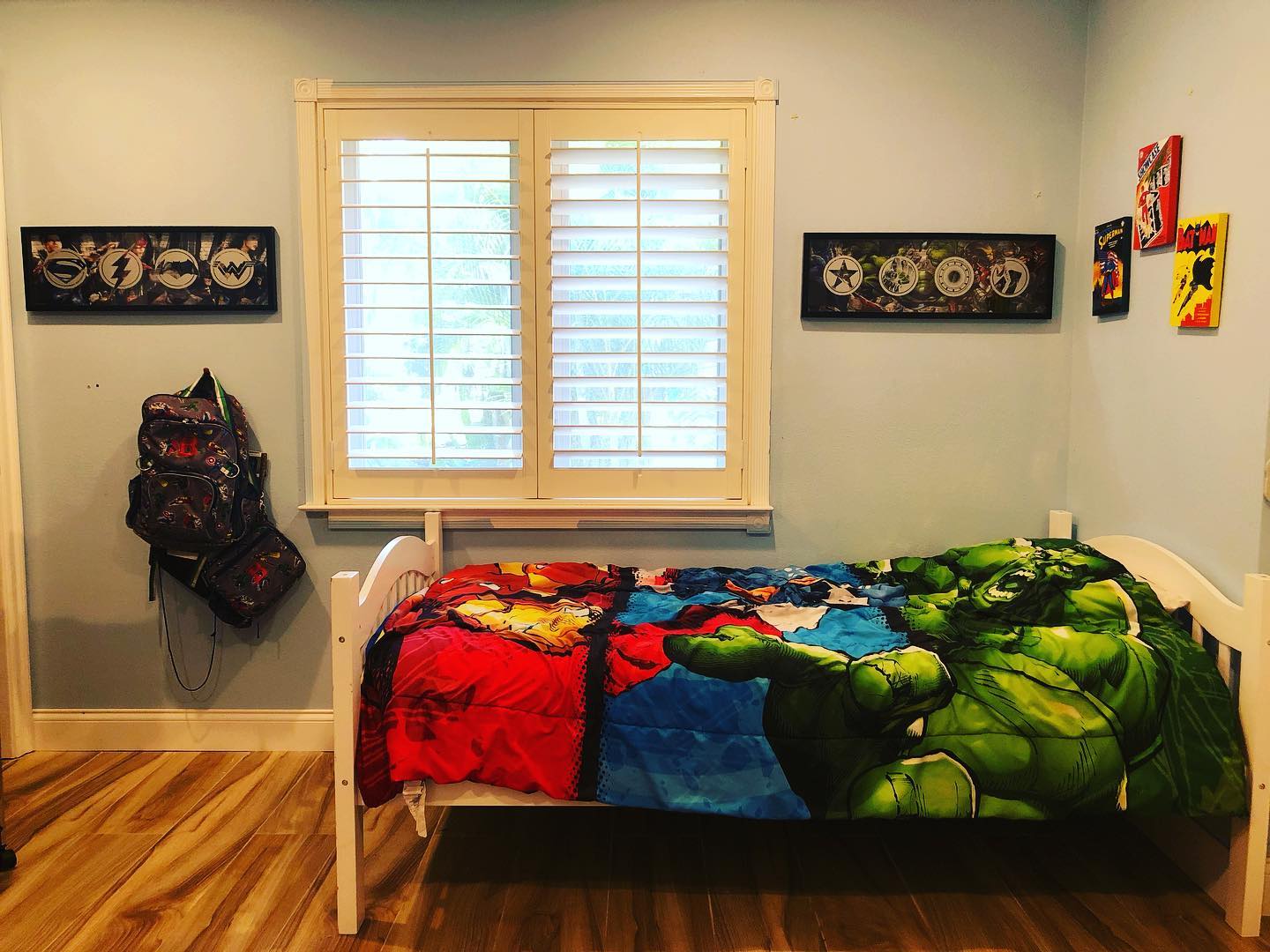 Because we also had a 2.5 year old daughter that would be home with him, we incorporated a smaller desk for her too. We didn't want anything to drop from his desk to hers so we added a small lip at the edge of his desk in this design. I added a power strip below so he can keep all his things charged. My wife also wanted to incorporate some hooks under the desk for them to hang their headphones on also.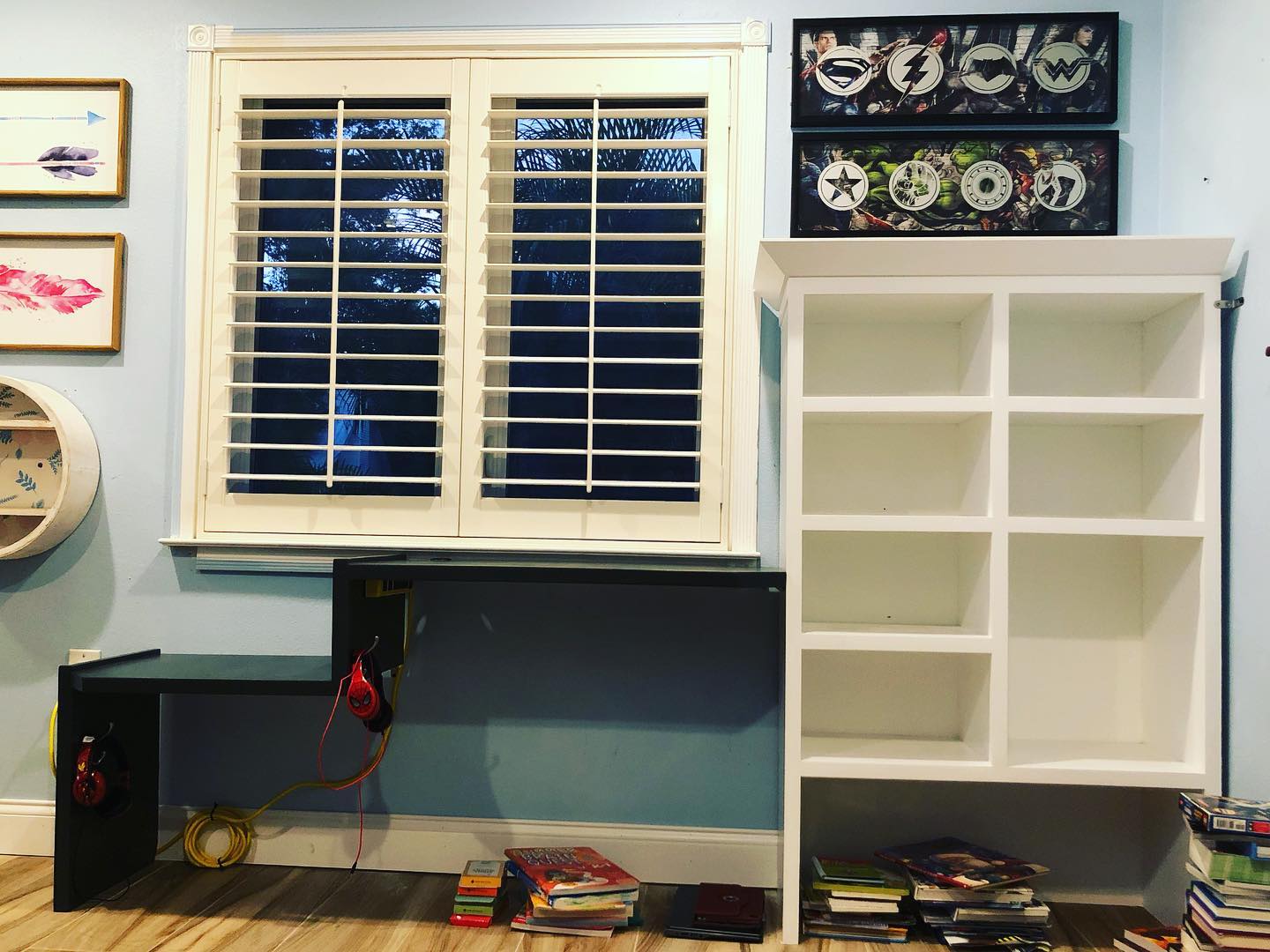 As it turned out, we didn't like the virtual school aspect much! So, we opted to homeschool and followed our own curriculum and did school when it was convenient for all of us.
After 2.5 years, and plenty of class projects, it still looks like it did the day I installed it.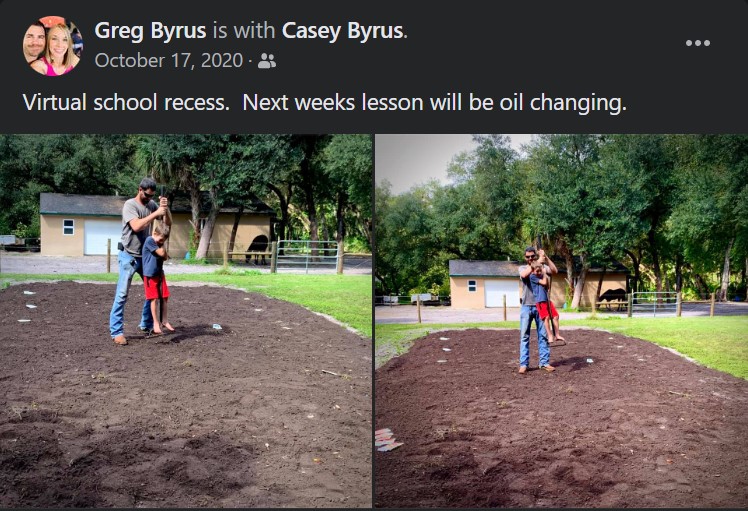 Do you need a custom desk? Fill out the form below for an estimate!