This homeowner had all this amazing wood for their project already. The wooden planks above the mantel were reclaimed Cypress flooring that they managed to find at a random shop.
The mantel and pieces below it are from a Cypress tree that blew down on their property during Irma that they were able to have cut into planks.
I took it all back to my shop and started milling it smooth and prepping it for install.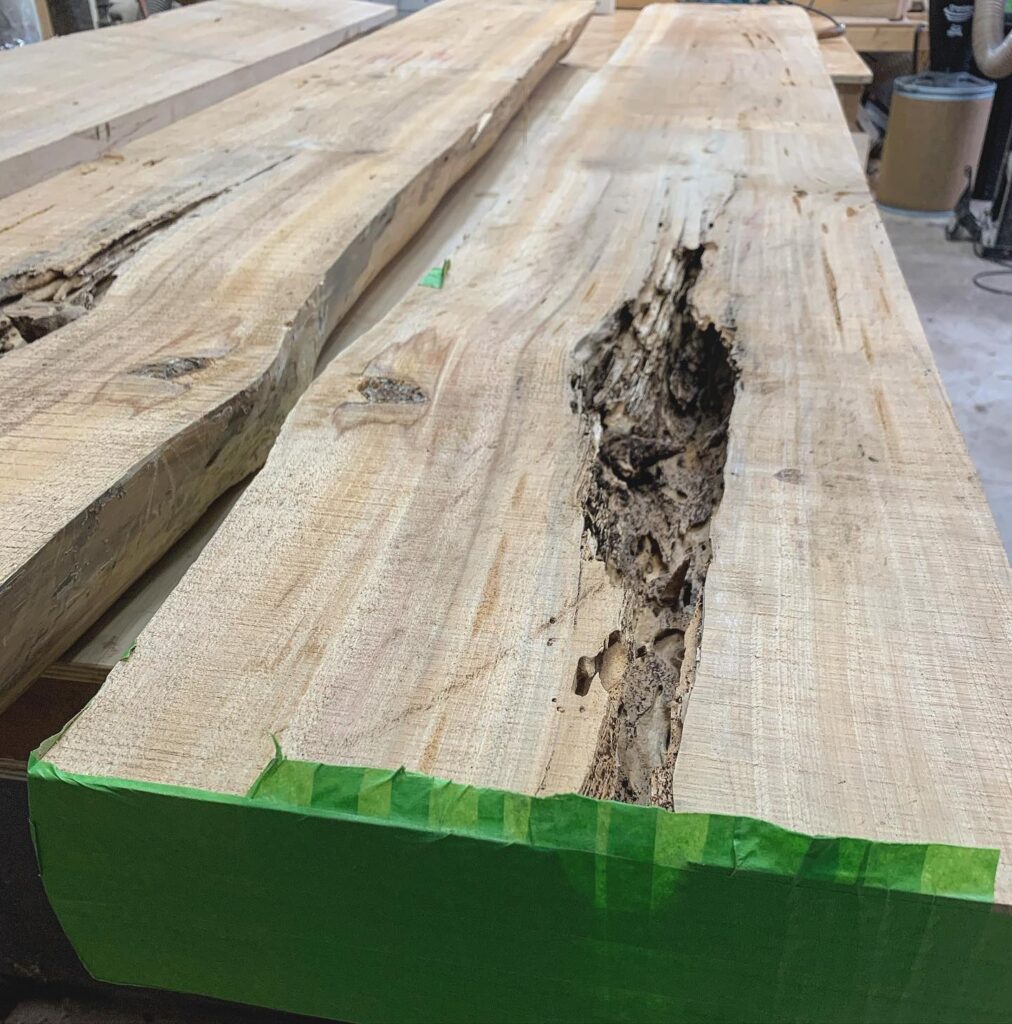 For the mantels (yes, plural, there is a matching one of the other side of this double-sided fireplace), I recessed the back to include a ledger board to be able to attach it to the wall.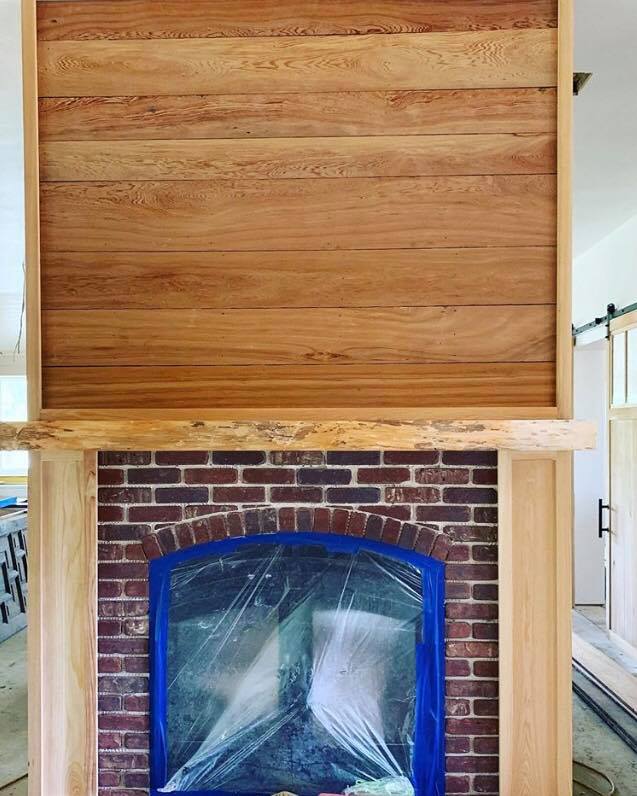 How would you like to have this amazing fireplace?! If you have a fireplace that needs some rustic love or a new mantel, fill out the form below for an estimate.