Creating the Look
These homeowners had a unique take on this Nautical themed modern update using barn doors. Instead of two regular doors (or even pocket doors) that lead into the master bath and walk-in closet, Craftsman Greg Byrus suggested they make this project look grand by using the elegant look of double doors, but with barn doors. He felt that it was create the perfect illusion and we think he made the right call!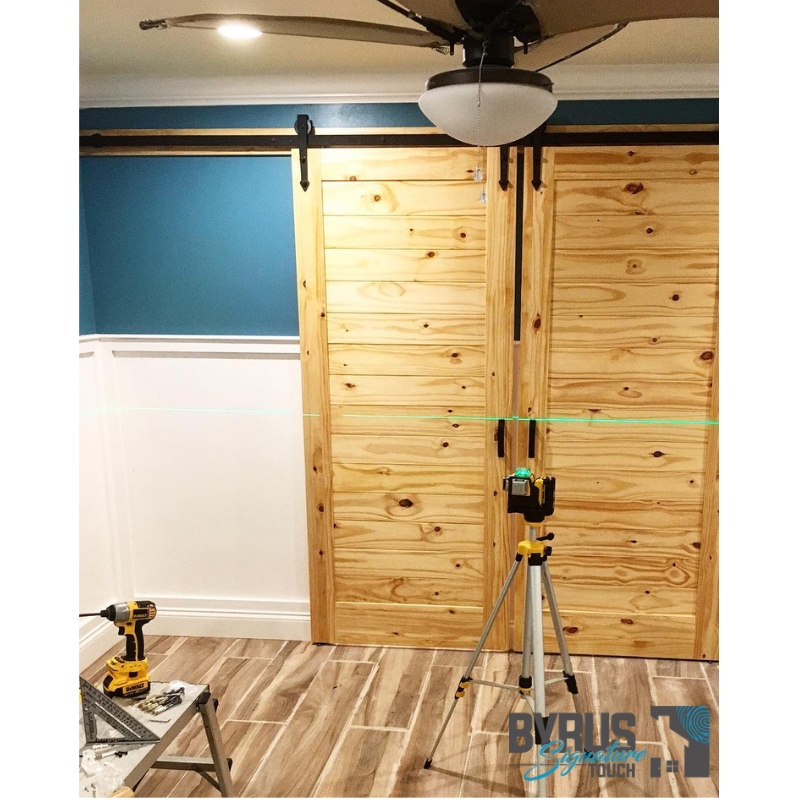 Greg hung these two standard 32 inch barn doors (7′ tall doors) as though they were one entry. However, upon sliding the doors left and right, you'd find that they actually lead to two different rooms.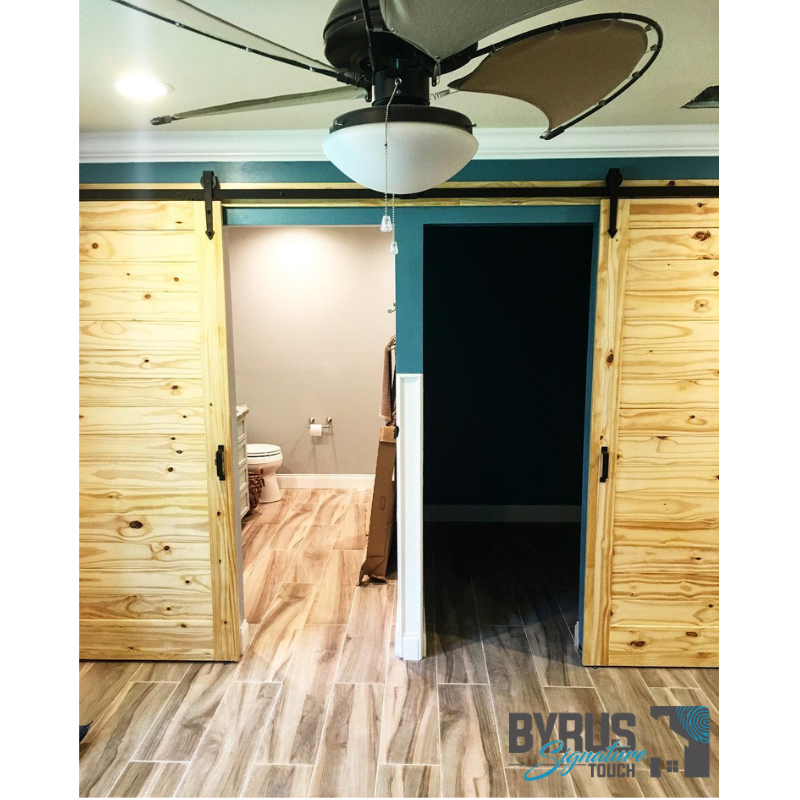 Since the theme of this mater bedroom is nautical in nature, Greg suggested that they don't paint the doors at all, but rather leave them as is. He felt it would lend to a more "beachy" feel and leave a nice contrasting color to the turquoise walls (Behr: Cabana Blue) and bright white custom designed beadboard wainscoting he would also be installing. They agreed and thus the door just received a polyurethane clear coat.
Greg really does take everything into account when working on any project and made the homeowner's giggle when they realized a little feature they forgot, but he spent time researching and found for them. What was it that they forgot? Why, it was nothing other than the ever important bathroom door lock! They couldn't believe they forgot about a lock on the door and were thrilled to find out that not only did they make locks for barn doors but Greg took the initiative to include it on his own.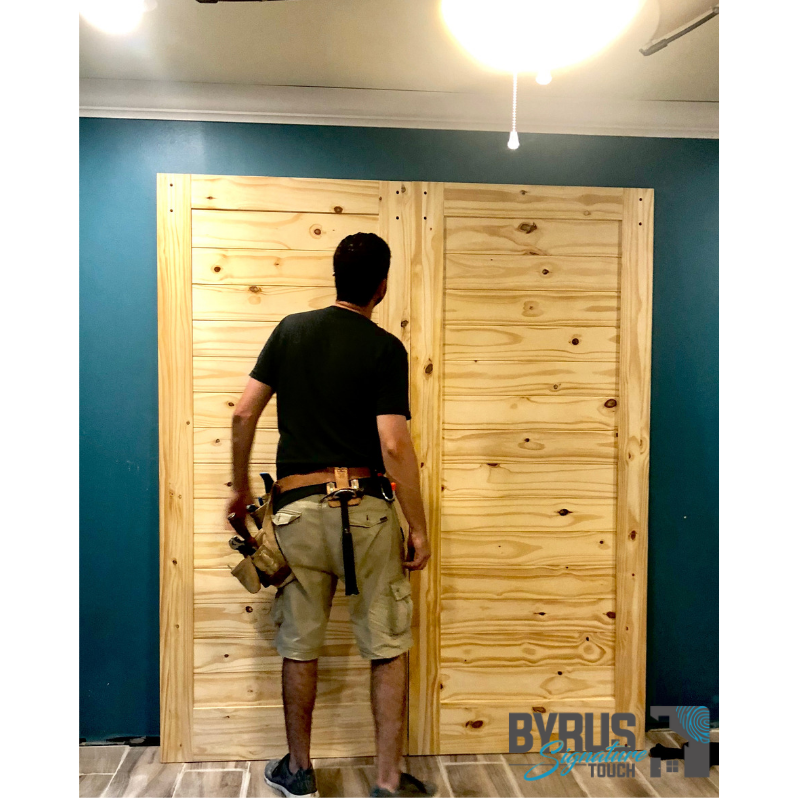 Want barn doors?
If you have something in mind, but not sure how to make it work, give us a call to come out and take a look. We'll give you our professional design opinion if you need it. Or, just give you an estimate if you already know exactly what you want.
Use the contact form below to contact us today.