Surprisingly, this is not the first call we've received about doing rustic barn doors in front of an existing slider. We had a friend mention it to us a while back and we thought it sounded cool but he wasn't quite ready.

When Greg received a call for this project from a Deputy friend, we were excited to bring it to life. She mentioned that she had dreamed of having the rustic barn doors in her home for years.

These doors were constructed with #2 knotting tongue and groove pine boards. They were finished with dark walnut stain to match existing rustic wood in the house.
With limited space on both sides of the opening for sliding glass door, we decided to use four doors instead of two so the out side view wouldn't be obstructed.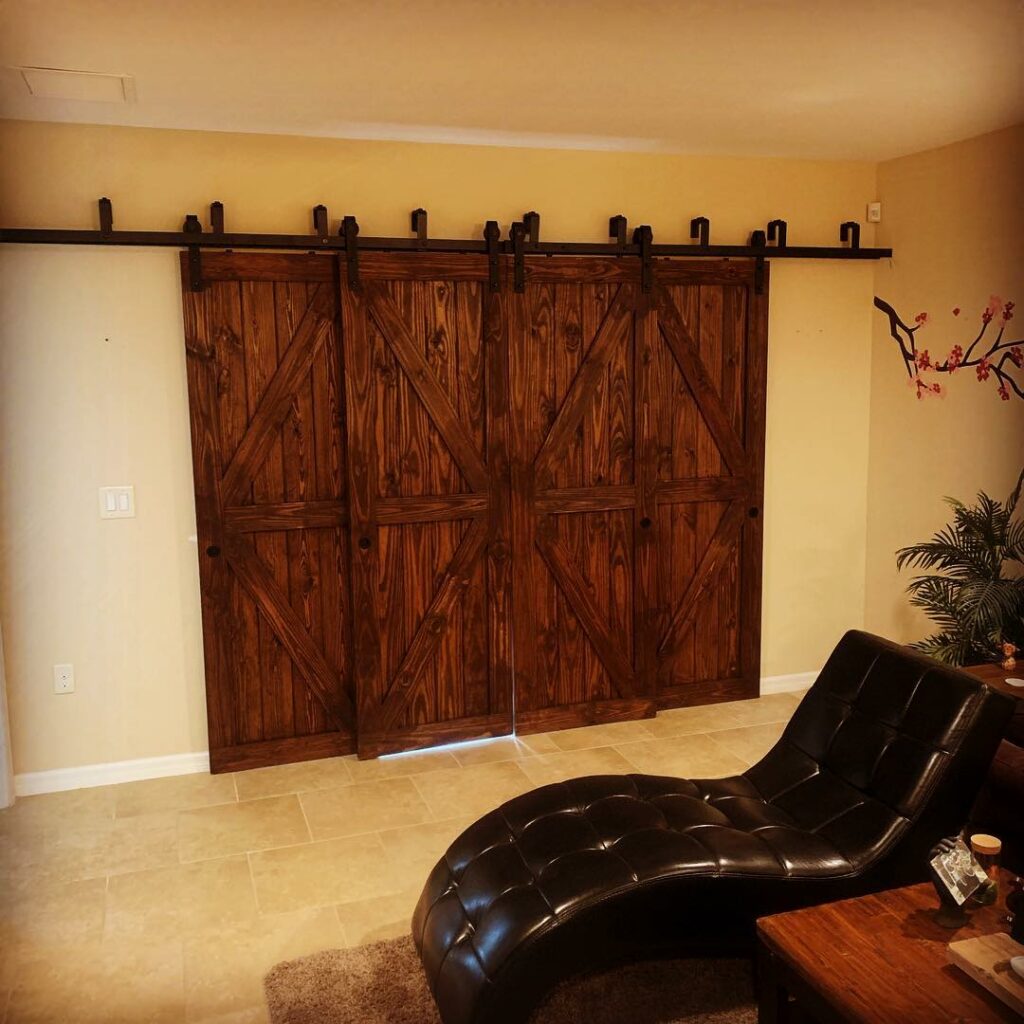 It is very satisfying to make a dream come true. If you have a dream you'd like to bring to life call us today!