We thought this project was just too cool to pass up on! We installed a really cool set of custom set of barn doors for a client a couple months before we got another call from her. That's when we realized, after getting something custom made by us, you might start thinking of additional ideas around your house to match them. Buyer beware!What was this neat project she asked us to construct next? Saloon doors to divide the main room and the foyer, matching the doors, of course!
Since these saloon doors were being built to match the existing barn doors already there, we used the same material (#2 knotting tongue and groove pine boards) and stain (dark walnut) as before.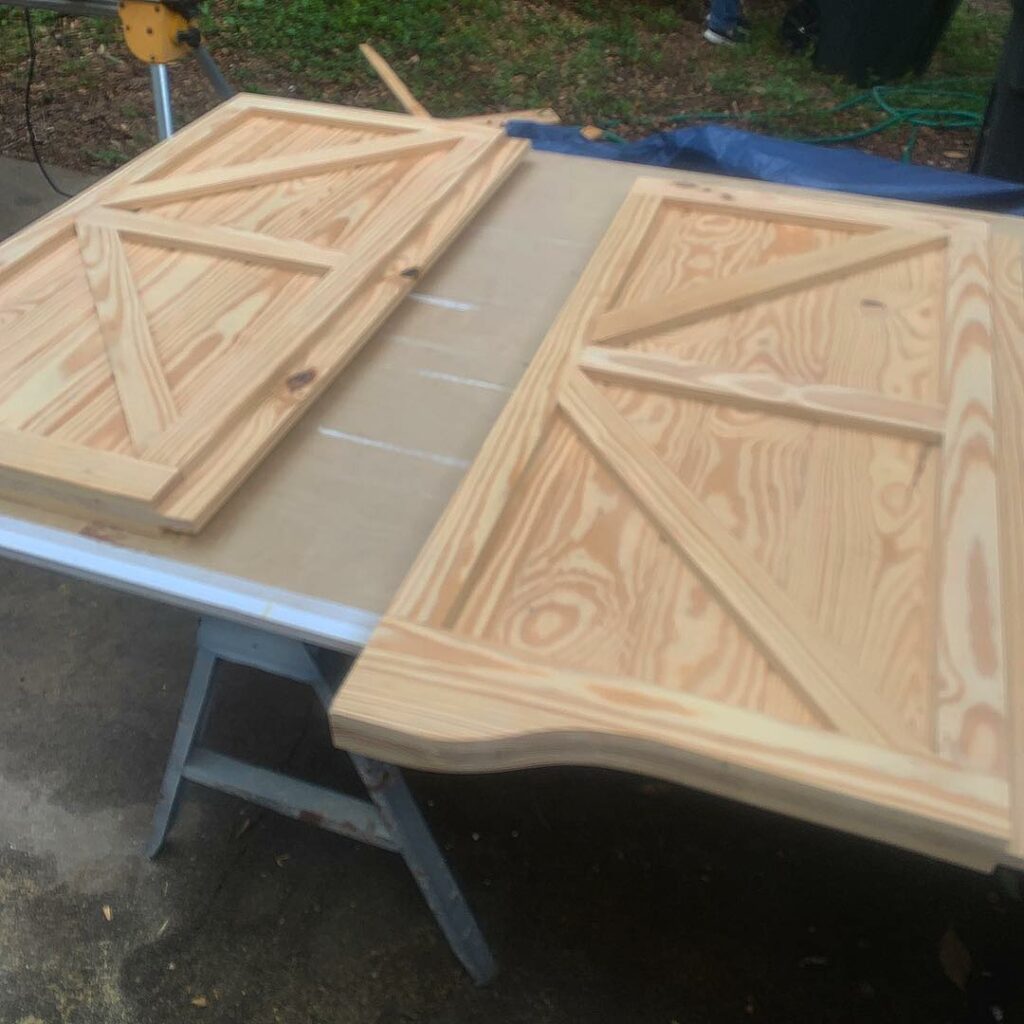 We think this one turned out pretty cool! We were happy the client had this idea and trusted us to execute the build and install. It was a pleasure to build and come back for another install.
Returning clients are one of our biggest compliments (the other is a referral to friends and family!)!
Ready to have us start working on your project? Give us a call at 239-920-TRIM (8746) or submit the form below.